The Belgian-Ghanaian multi-instrumentalist Esinam Dogbatse transcends continents, space and time with a spiritual and captivating jazz album. She will present Shapes in Twilights of Infinity during Les Nuits.
Esinam Dogbatse started out in traditional music but has progressively turned to other forms of expression. With the album Shapes in Twilights of Infinity, the Brussels-­based flautist now positions herself at the cutting edge of the new jazz scene. Modern, steeped in spirituality, her instrumental approach reveals touches of electronic and psychedelic music, with an insatiable lust for travelling (in time). Preferably without a map or a compass.
Moving towards a future full of dance, Shapes in Twilights of Infinity releases cosmic rays, groove, and a tonne of good vibrations in pieces that are infused with soul and sounds unearthed at the ends of the world. Drawing on infinite space and unlimited possibilities, Esinam weaves a rich and fascinating piece of work. To be listened to in one go and free from distraction.
In the "Prologue" to your first album, you repeat the words "Nothing is lost, nothing is created, all is transformed." Is that an environmentalist statement?
Esinam Dogbatse: As an artist, I frankly do not have the soul of a militant. That is not my job. I am not an activist for any cause. The words at the start of the album should be understood more as a sort of mantra. It is a leitmotiv directly connected to my method of working. Because my creative process is one of constant evolution. Before recording the final version of a piece, I go through numerous stages, with mutations at each step. And, in terms of musical inspiration, I remain curious and open to everything. I am inspired by albums I have discovered recently, but also by hidden treasures: songs from different places and pieces that are completely forgotten. All those elements are woven into my compositions. When I say that nothing is lost and everything is transformed, I am also thinking about that way of developing by adding and integrating elements.
Your album is called Shapes in Twilights of Infinity. What does the title refer to?
Dogbatse: It ties in with the album art. In the image, I am sitting on a bench, surrounded by greenery and a mysterious smokescreen. It's hard to figure out where I am. In Belgium? Abroad? In the clouds? in a dream? Rather than a place, it is above all about a moment suspended in time. A bit like a sunset. It is something overwhelming, emotionally. In recent months, the sky helped me to get through the lockdown. I would look at the sun, the stars, the moon: all those celestial bodies that are shared by everyone on the planet. It was a way of travelling without leaving Brussels. A way of projecting myself elsewhere, of glimpsing a way out. That's what Shapes in Twilights of Infinity means to me: the possibility of a new start.

That mystical quality has parallels with albums made in the past by musicians such as Sun Ra. Were you influenced by his approach?
Dogbatse: He is certainly an artist who speaks to me. Because there is a spiritual dimension to his work. It offers a way out: the possibility of escaping from a reality that is often too violent and complex. Sun Ra's music lifts you up and helps you to attain emotional equilibrium. That is something that I also want to convey to my audience.

When listening to your album, it is impossible to identify the origin of the pieces geographically. Do you consciously try to cover your tracks?
Dogbatse: When I am recording, I let myself be guided by my intuition. The course charted by my music is totally random. My compositions span history, sometimes combining very different influences, cultures, and traditions. I ask myself a lot of questions about all that. Is it a strength? Is it a sensible method of working or a sure way to lose your audience along the way? When it came to recording the album, I chose the more adventurous option. Without worrying about pleasing the greatest number of people or even about my chances of being played on the radio. In all honesty, my artistic process is not very strategic. It's just the expression of my emotions.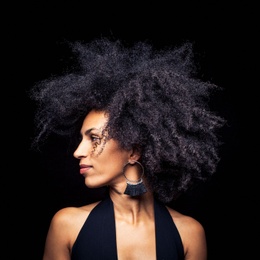 Your album also offers an opportunity to discover spoken word by Nadeem Din-Gabisi from London, as well as the South-African singer Sibusile Xaba. Both those guests are virtually unknown in Belgium. How did you come across them?
Dogbatse: They are people with whom I share human and artistic values. I met Nadeem Din-Gabisi by chance in New York, through mutual friends. He is a film-maker, but also a poet, writer, and member of Steam Down, an incredible jazz collective in London. He has also collaborated with the rapper Sampa the Great. When I went to Ghana to film the video for the track "New Dawn", I immediately thought of him for a collaboration. I met Sibusile Xaba in Brussels. Between two dates of his European tour, he was singing solo in a bar in the city centre. I loved his voice straight away. After his concert, we talked for a long time. By the time we said goodbye, we were considering the possibility of a collaboration. That is how "Flowing River" came about.

The track "Morning Memories" also features some samples of religious chanting. Where do they come from?
Dogbatse: I recorded them during a trip to Ghana. I opened the window in my room and heard these voices rising in the distance. I quickly threw my recording equipment in my bag to capture the moment. It is a typical early-morning prayer in Accra, the capital of the country. Part of my family lives there… I haven't seen them for almost two years. So, that recording has particular significance. It is a link, a way of crossing the distance to reconnect with my African roots.