In 2000, Wolfgang Tillmans was the first photographer to win the Turner Prize. Although at the time some art critics thought it was an aberration, twenty years later, on the eve of his first solo exhibition in Belgium, it has turned out to be a textbook example of ground-breaking artistic vision.
After surveying the shortlist of nominees for that edition of the prestigious British art prize, a critic at The Observer wrote: "I had no idea why Tillmans is supposed to be an artist. If he wins, the message will be that the Tate, like a youth-­friendly vicar, wants to get down and boogie in an embarrassing way with youthful airheads who read The Face." For the generation that grew up with social media, it may be difficult to comprehend, but in the 1990s there were still clear boundaries between the disciplines, between what was considered high and low culture, between what hung in museums and what happened on the street, between being buttoned-up and casual.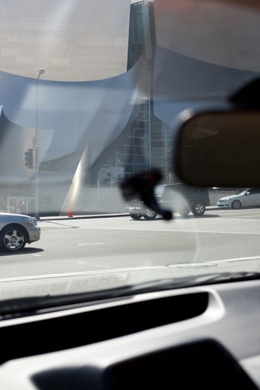 When Wolfgang Tillmans (born in 1968) started his career and built his reputation through commercial commissions for youth, lifestyle, and fashion magazines like The Face and especially i-D magazine, and portraits of people like Aphex Twin, Damon Albarn, Kate Moss, and Moby, there was little esteem to be found in elitist art circles. They had little interest in the "superficial" (counter)culture, and certainly not in the techno and rave scene of which the German photographer basically became the visual chronicler after he had moved to England. Which is all just to say that the apparently triviality of his photos, often snapshots of his friends, but also the rebellious, sometimes even provocative undertone of his subjects, including nudity, alarmed polite society.

Fear and freedom
By giving Tillmans the prize, the jury also underscored the potential of the dynamic medium of photography, as an exciting link between contemporary art and society at large. Tillmans continued to use that transdisciplinary approach, though the images later became more abstract, as will be evident at "Today is the First Day". The exhibition, divided over two floors, provides a retrospective of the immensely diverse oeuvre that the artist has created over the past thirty years, but the emphasis is on his recent work. An installation that he made especially for Wiels also features a number of photo series and video fragments that have never been exhibited before.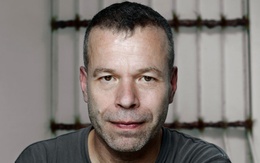 In judging Tillmans's work, it is crucial that you do not pin yourself to the surface layer. More than anything, he considered his documenting of the hedonism of Generation X in nightclubs or at the Love Parade to have a political dimension. "I was always aware that this freedom was only possible because people were not as afraid as they used to be," he told The New Yorker a year and a half ago. As a child of his time, Tillmans was marked by the fall of the Berlin Wall and the possibilities to which it led, but also by the AIDS crisis – he was diagnosed HIV-positive himself in 1997, and his partner died of AIDS. His socio-political engagement was only to increase, seeking to accentuate the fragility of the many social achievements and the political consensus around them. He photographed the LGBTQ community, documented anti-war marches, and Black Lives Matter protests. These became the breeding ground of the social activism with which he supports minorities and anti-Brexit campaigners, among other things through his foundation Between Bridges.
To Tillmans, the optical deception of the camera is a perfect metaphor for our post-truth society, which has increasing difficulty distinguishing between reality and lie. In his photos of the night sky, stars are intentionally indistinguishable from optical distortions. The unreliability of our perception – in the media, in politics, in our daily lives – is also the leitmotif of the present exhibition at Wiels. Are we, in our visually saturated world that is contaminated by ever-new technologies, still capable of distinguishing between the essentials and trivialities? Tillmans's power – he currently commutes between London and Berlin – is that he has always been able to reinvent himself. During a mid-career retrospective at Tate Modern in 2017, he emphasized yet again that his carefully choreographed images are not as random and everyday as they seem. On the contrary. He called them "calls to attentiveness," and is that not precisely what a troubled world needs?