Brussels's rich and dynamic contemporary art scene is opening the new season with a bang. We seized on the Brussels Gallery Weekend to discover the driving force behind the screens of SUPERDEALS, Harlan Levey Projects, and Galerie Greta Meert. An ode to the gallerist in three conversations.
Over the past few years, Brussels has developed into an international go-to place for contemporary art, not only for artists but also for curators and gallerists. Thanks to its central location and easy connections to other cities, the reasonable living costs, collectors with guts, and a broad and captivated audience. And, not to forget: a diverse scene in which galleries, museums, non-profits, and artist-run spaces open our eyes to beauty with tons of passion, critical perspectives, love of art, the urge to experiment, and the occasional glass of wine. This weekend, that scene is kick-starting the new season with the Brussels Gallery Weekend. The perfect occasion to dive into the colourful crowd and search for the very heart of buzzing Brussels: the gallerist.

The Wild West
"There is something both very aesthetic and very brutal about Brussels. And that is mirrored in the arts. This combination produces a very specific atmosphere, a dynamic perspective," Frédéric Mariën tells us. For the past fifteen years, he has been running Galerie Greta Meert with his mother. It is these little cracks in the fabric, the irregularities in the landscape, that prove to open up exceptional possibilities. It may be unintended, but they are there for the taking. "Historically, I think Brussels is a place where if you wanted to do it, you could just do it," says Harlan Levey, who founded his gallery on Lepagestraat/rue Lepage in 2011 and is now based in Elsene/Ixelles. "I remember a performance day with Abner Preis at the gallery, when we were still downtown. We had a fire inside, a cocktail bar outside, and a barbecue on the street. I didn't even think about asking a permit back then. We ended up blocking the street, and when the police came I thought I was in for it, but after a few minutes the officer was drinking vodka and enjoying the day with us. That Wild West side of Brussels is part of why things happen. There are a lot of margins and a lot of space to widen, close, or just live in them."
In 1988, when Galerie Greta Meert was founded under the name Galerie Meert Rihoux, "just doing it" simply meant picking up the telephone and making a call. Frédéric Mariën: "Those were different times. [Laughs] Everything was much easier than it is now. When my mother was in New York and saw a good artist in an exhibition, she would look in the Art Diary, which listed all the artists with their telephone numbers, and she would simply call them from a public telephone. Very spontaneously, very naturally. My mother and I used to travel a lot. We would visit Agnes Martin at home, Richard Tuttle, and Donald Judd in Marfa, Texas – that was a life-changing meeting for me. He was so progressive, so pure, I thought of him as a man who understood everything. In terms of architecture, furniture, art, and urbanization. I remember sitting there in the heat, drinking tequila with him." [Laughs] As a youngster I used to spend quite some time just listening to and observing all of those artists having long conversations. That gives you profound insight into life."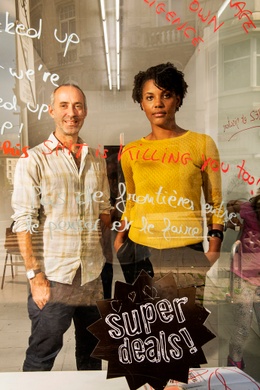 Founded? In 2014.
What? A project room and artist residency providing work and exhibition space and housing for short term stays.
Say that again? This is the place to experiment, go wild, think out of the box, and get to know Brussels.
During the Brussels Gallery Weekend? September resident Zoë Paul is welcoming everyone (8/9, 18.00).

"At openings there would be about 20 or 30 people – usually all the same – and you would sell one or two works, and that was a success. Now, if there are fewer than 100 people at an opening, it is perceived as a failure. The pressure and the expectations have grown much bigger. The art world has become more competitive, there is a bit too much of everyone at the moment: too many artists, too many gallerists, too many curators. Though the scene in Brussels continues to be very kind-hearted."
At the end of 2015, The New York Times published an article about Brussels: "Why Brussels is the new Berlin." The furore around Brussels doesn't seem to have stopped since, and the city is constantly battling to live up to the image that has been ascribed to it. Harlan Levey: "Recently someone wrote: 'Brussels is the new Brussels', and I thought: 'Finally!' I really don't know if Brussels has evolved. I really struggle to answer that. In the first part of my life in Brussels, art for me was Recyclart, Cinéma Nova, the Vk*, Magasin 4, the Bunker, the tattoo shop at Saint-Géry…that was my Brussels art scene."
"That changed when I opened the project space. I've seen galleries and institutional projects come and go here. I've seen a lot of artists and curators come here, and many of them stay. I guess Kanal is a big step towards a bigger weight, Wiels has just continued to evolve and is an outstanding institution, and Art Brussels (and its attraction) has surely grown. But in terms of a scene, I don't know if there has been an evolution. The numbers have become bigger, there is more. Internationally, talk is increasing. But if that's evolution, I don't know. Brussels reminds me of Cleveland in this respect. It's always going to be great. 'Next year, we're going to be champs!' I still am the underdog optimist Clevelander, it's in my blood. And I think Brussels is a bit like that. Because of all this fraction and division, the evolution doesn't quite happen like it could."


The squatty stuff
"You see people coming in and going out," Harlan Levey continues. "They're coming for the myth and they're leaving because of the reality. And that reality remains what it has always been in Brussels: slow to change." Though things can go like a rocket as well. In only a few years, Harlan Levey raised a gallery to maturity by investing his soul, body, and time in his artists and getting a lot back for it. "When we started out in 2011, we didn't represent artists. We did something with Modo Brussels, exhibitions for the UN and the European Commission, and we showed friends that I had worked with when I was the editor of Modart Magazine. We weren't really presenting a programme, I was just trying to figure out how to transition to life after the magazine. We still had no idea what a gallery did or how to make a living from it, so we were getting by from writing jobs, teaching jobs, and sponsor exhibitions. It was only in 2013, with Marcin Dudek's exhibition, that we really started to understand what a gallery is. He had been working in galleries and knew much more about them than we did. When he came to the gallery, he was like: 'Okay, the spotlights you have in the gallery, they're no good', and then he rewired the lights and put in the neon tubes. We felt so professional… [Laughs] That building had no water half the time, it had no heating. To get warm in the winter, I would go outside and come back in. We would have no working toilet most of the time, and then every three or four months the place would flood. Really squatty stuff. What we have done in the last five years has been tremendous, and I feel the growth every year. Not just in my own practice, but also in the artists. This was a romantic idea, a reckless life decision, and now it is what seems to be – knock on wood – a very sustainable and long-term life project."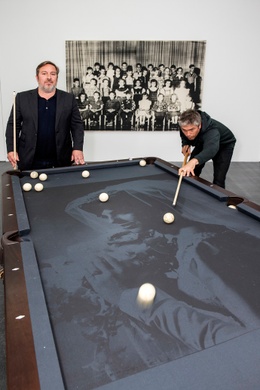 Founded? In 2011.
What? A contemporary art gallery working with some of Brussels's biggest talents and key international figures.
Say that again? Driven by an unrelenting need to inject beauty into the world, this team pursues society, as flawed and painful a setting as it may be, to its very limits and presents it as a set of possibilities, connecting contemporary art to life, and people to each other.
During the Brussels Gallery Weekend? TR Ericsson will be showing his "Industrial Poems" (6/9 > 3/11 – 6/9, 17.00: opening).


The trigger
"That's what I love about the Brussels Gallery Weekend too: it's a leadership role," Harlan Levey continues. "Why do we spend that money to make this big event? Is it to make more money in our business? Well, I wish that I saw that correlation. What I can say is that we spend the money, and it's a great energy and there are people that visit the gallery more than in the rest of the year. That's what we do it for and we hope that translates into deeper relationships that support the artist and the business. But it's not the first thing. The first thing is the buzz in the city. If you check international news: what has Brussels made headlines for over the last five years? Terrorism, political incompetence and corruption, and contemporary art. The galleries in Brussels do their job and I think we should be credited for that, and that the event should receive more support from the state, which doesn't support us because they think of us as commercial entities rather than cultural producers. That is a missed opportunity."
Frédéric Mariën agrees completely: "There are some artists that you know would completely change your financing if you could get them in. But that is not our goal. You have to stay yourself, that is very important. Even if it means organizing exhibitions with work that is near unsellable. That is the game. You build a relationship with an artist, based on their work, their past, but also based on their personality. In that sense the job of a gallerist is also very exciting. In conversations, you can make suggestions, stimulate something, a new direction or a different perspective. Then you have to respect that trust and follow the artists on their journeys, even when it is difficult. It is a friendship, it has to click. The gallerist actually has to become fascinated by an artist. By their art and by their being. It is that passion that you share and that you promote. Like with Donald Judd. An artwork has to continue to trigger you, even in its simplest and purest form."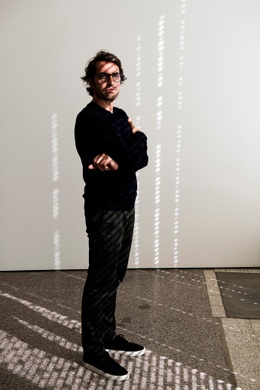 Founded? In 1988.
What? An established gallery celebrating its 30th anniversary this year.
Say that again? Greta Meert and her son Frédéric Mariën manage this gallery with great care, feeling, and passion. It is based in an impressive art nouveau building designed by the architect Louis Bral. Their preference for minimal and conceptual art results in exhibitions by absolute masters like Donald Judd, Carl Andre, and Sol Lewitt, but also by the Belgian hyper talent Pieter Vermeersch and Thomas Struth, who held his first international show here.
During the Brussels Gallery Weekend? "Wiggle. A Sculpture Show" (6/9 > 20/10).

The Bubble
This realization is of vital importance. Frédéric Mariën: "I think it is very important for young gallerists and artists to know what they are doing. Young gallerists show good artists, create impressive exhibitions, and are surrounded by hungry collectors, but that also implies a danger. Once they've seen the first bit of money, they want to go to all the big fairs, out of an urge to generate more visibility. But that takes a lot of effort and it can be very difficult, even for experienced gallerists."
"Things often also go too quickly for artists. There used to be many artists who taught or who worked in the construction industry. Nowadays, you decide to become an artist and you only want to concentrate on art, and that is dangerous. You easily become isolated in your own bubble."
SUPERDEALS, the project room and artist residency that Dominic Wood, Matthias Dornfeld, Filip Van Dingenen, and Tim Wouters founded in the summer of 2014, tries to burst that bubble. Dominic Wood: "When you first arrive here and you don't know anybody in the city, you can very quickly find yourself at a dinner with a curator from Wiels or a dancer from one of the many dance companies. People are very accessible here. In other cities, things are far more hierarchical, and you don't just have easy access. It is the informal nature of the scene, that is a central aspect of Brussels's growing reputation."
The short, one-month residences, aimed at today's mobile artists, seek to accommodate this unique urban character. "We think of SUPERDEALS more as a network space, a way to meet people in Brussels, and less as a place where you lock yourself away and then open the doors on the last day of your residence to present the baby that you have birthed. But that's tough, artists have a great need to produce." SUPERDEALS is intended to provide space to breathe, a different perspective. "We organize one public presentation, which might be in a whole range of forms. It is not necessarily a classic exhibition. In fact, we prefer it not to be. We often say: 'Do something out of the box. Do something else, a performance or something. Try to do something really experimental.' A gallery can sometimes be very serious, and slow, and by contrast SUPERDEALS can be snappier. It is more fun."

The back story
All that energy converges at the Brussels Gallery Weekend. Frédéric Mariën: "It is a great way to start the season. Everybody opens at the same time and that creates a synergy instead of us all doing our own thing individually." "April, when you have Art Brussels, and September are two moments where the whole town buzzes with contemporary art," adds Harlan Levey. "You have loads of side events, artist studios, non-profits, collective spaces, institutions...everybody opens. People are in a good mood, and you see more traffic than you do in the rest of the year. In that sense it is really important."
"As a gallerist, what I want is for people to come here. We work hard to produce shows. On average about 500 people visit an exhibition, and that's not a lot for the effort that goes in. We'd like more people to see what the artists are doing. And in September you get them to the gallery. At the end of the day, I believe that in terms of business, I could never be open to the public and grow my business and my artists just as well. But that's not what we want. We want a public dialogue, we want to contribute to education and culture on a broader scale. We want to touch a bigger people."
It is that story that also needs telling. Harlan Levey: "People often have the wrong ideas about galleries. If you're working with young artists like we do, growing together, profit is a long way off. So you're trying to survive. You could speculate and jump on what's rising. But I don't want to speculate, I want to deal with things that touch me deeply, because I have to be ready to fight for them every day. And I can't do that because maybe it is going to bring back some money. If I wanted to play that game, I would have done something else with my life."
"I think this kind of misperception of how a lot of galleries today act and the role they play should be corrected. Our gallery is open to the general public five days a week, for free. And we get a lot of people who would never buy an artwork. We give beautiful free catalogues to contextualise, add more input, and educate. And then we take risks to support artists that we believe are saying things that are valuable and that need to be heard and to help them grow. From an idea to the production of something to the legacy of that thing."
> Brussels Gallery Weekend. 6 > 9/9, various locations,