BRDCST is again exploring the furthest reaches of the musical ether and has encountered Turkish psychedelia, Arabic noise, afro-futurism, sound poetry, and avant jazz, among others. Tune in for these five acts.
DUBLE SALIH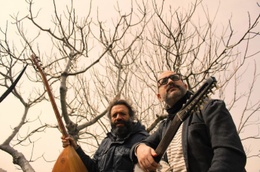 We have no idea whether it is due to their incredibly delicious hookahs, but Turkey has always been a fertile seedbed for psychedelic music. Just think of Selda, who became a national heroine in the 1970s and 80s, and Barıs Manco, or more recently, Altin Gün and Gaye Su Akyol. Duble Salih is a duo that celebrates the hypnotic power of the saz – the Turkish lute – with folk songs from Anatolia and Romania.
K Á R Y Y N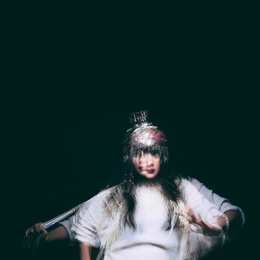 In the category of groundbreaking women, K Á R Y Y N gets a very high score. She is an LA-based "visual composer" of Syrian and Armenian heritage. Imagine a bastardized mix of Oneohtrix Point Never and FKA twigs. Björk is a big fan. K Á R Y Y N knows that live shows are increasingly a performance, and as a former student of performance icon Marina Abramovic, she knows how to transfix you.
THE COMET IS COMING
BRDCST-darling Shabaka Hutchings is returning to Brussels with The Comet Is Coming, which is suffused by cosmic rays. The Londonbased saxophonist and trendsetter of British jazz joins drummer Betamax and keyboardist Danalogue to pimp Sun Ra-powdered spaced out spiritual jazz with gripping electronica, tribal rhythms, and general insanity. Tune in and turn on, but don't cop out.
NADAH EL SHAZLY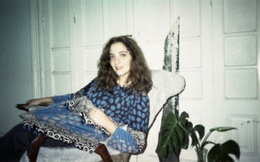 When she released her impressive debut, Ahwar, the Egyptian avant-garde jazz singer Nadah El Shazly was invited to compile a mixtape for the music magazine The Wire. Her kaleidoscopic perspective on Cairo's New Wave brought together a treasure trove of jazz, noise, hip-hop, psychedelia, and electro from the underground. She is bringing the mixtape to life again in Brussels, with a live band.
BEN BERTRAND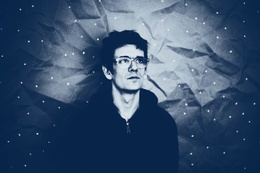 There is no better music to purify your body and soul than the minimal compositions by the Brussels-based composer and musician Ben Bertrand. On NGC 1999, which was released last year, Bertrand arranges bass clarinet melodies with a battery of effect pedals, creating dreamlike compositions that are reminiscent of the work of Gavin Bryars, Steve Reich, and Terry Riley. Ideal for sensitive ears.
6/4, 21.30, AB Salon
BRDCST 4 > 7/4, various locations